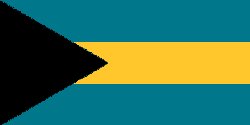 What

Bahamas Donation Drive

When

9/11/2019

Where

Drop Off: ASCS Gym Before or After School
Dear All Saints Families,
I cannot thank all of our families enough for the outpouring of ideas on how to help the Bahamian people after the devastation in this nation. So many people have wanted to help, but we had difficulty verifying an organization's true ability to get items into the Bahamas and directly to those in need. Further, once we collect, we were having difficulty trying to get the items to the appropriate drop locations. Mrs. Natalie Bowe, a parent of our community, has rallied several companies and organizations to get items picked up, taken to a drop off point, and delivered to Hopetown Fire and Rescue via Bahamian official approval.
We will be doing a collection of items on Tuesday, September 10th through Thursday, September 12th. Please see the items needed on the flyer below. Our middle school clubs along with some girl scouts will be helping out with the collections. Kindly bring your supplies during morning drop off or after school pick up to the gym area. Our helpers will be there to receive the items.
We will further do a dress down day next Friday, September 13th in place of our Jeans for Scholarship Day. We will allow students to dress in jeans and a colored shirt that is represented in the Bahamian flag colors for $5. This money will go to Catholic Charities that is supporting the Bahamian recovery.
We are giving our families these options to give. We do not require help in both items and money. Whatever you can give will be so greatly appreciated.
God Bless,
Mrs. Jill Broz,
Principal
"Whoever has a bountiful eye will be blessed, for he shares his bread with the poor."
~Proverbs 22:9